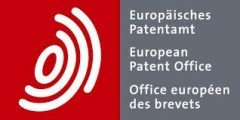 The EPO announced the 15 finalists for the European Inventor Award 2015. With this prestigious annual award, the EPO honours scientists and engineers in five categories whose inventions have been patented by the EPO and have contributed to technological progress, social development and economic growth. The 10th edition of the award will be held in Paris on 11 June, when the winners will be announced at a ceremony attended by prominent representatives of the worlds of politics, business, research and industry. Once again the public will select the winner of the Popular Prize, which will be decided by online voting in the run-up to the ceremony.
More than 300 individuals and teams of inventors were proposed for this year's award, 15 of whom have been selected as finalists by the independent international jury. The 2015 finalists are from 11 countries: Austria, Australia, China, France, Japan, Latvia, the Netherlands, Sweden, Switzerland, the UK and the US. Their inventions cover a wide range of technological fields including biochemistry, civil engineering, energy, electronics, industrial chemistry, material science, medical technology, nutrition and physics.
"These ground-breaking inventions showcase Europe's role as a prime technology region and a hub of innovation for inventors from all over the world," said EPO President Benoît Battistelli. "The European patent system not only provides appropriate conditions to inventors from around the world for realising their creativity but also incentivises investors and entrepreneurs to strengthen their R&D activities and thus contribute to the economic prosperity of a region of 600 million people. These inventions once again show that the development of the European economy lies in its innovative capacity."
Source: European patent office
The post European Inventor Award finalists 2015 appeared first on European Union.